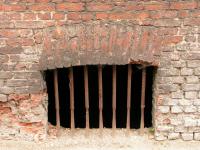 The Council of Europe's Committee for the Prevention of Torture and Inhuman or Degrading Treatment or Punishment (CPT) recently finished a tour of Finland's prisons and is demanding a report on conditions in the jails. Of particular concern, according to the Finnish News Agency, STT, are the lack of flushing toilets, the isolation of mental patients and the practice of remand imprisonment.
The CPT delegation has visited Finnish cells in the past and called attention to the matter of flush toilets before. The delegation noticed that despite these warnings, some of the cells they observed still were not equipped with flushing toilets.
Finland has been faulted for not transferring remand prisoners to prison facilities within a reasonable time frame. The CPT found that many prisoners stayed in police custody for long periods of time, living in police stations where there was little provision for healthcare and few exercise facilities.
Finally, the CPT was disappointed to learn that some patients staying at the Vaasa psychiatric hospital were kept in isolation for extended periods of time. Patients with mental problems had been on the isolation ward in some cases for months.
The CPT has set a date for receiving the report and expects it to be complete by the middle of August.