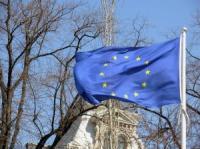 According to Danish Prime Minister Anders Fogh Rasmussen, current opt-outs from the European Union harm Denmark's interests. According to reports in Earth Times, Rasmussen said his government would like to abolish the opt-outs.
Rasmussen gave his last speech in front of parliament before the summer recess. He announced a referendum on the issue was possible in early August.
"The government will use the summer to study the review from the Danish Institute for International Studies," Rasmussen said.
The Institute will be reviewing opt-outs in the context of the new European Union reform treaty. Their findings are expected to be released by the end of the month. Last week Ireland voted against the Lisbon Treaty and the outcome may yet affect Denmark's decision.
As Ireland rejected the treaty, Denmark will now likely suspend any referendum on the issue until the EU member states have responded.
In his remarks, Rasmussen also spoke about the security situation in Denmark. He called for a "joint stance" against terrorists, affirming that Denmark would not give in to the demands of terrorists. Denmark's embassy in Pakistan was recently bombed.
If a referendum occurs, it is most likely to take place in late September or early October, although it could be sooner.
Security and defence policy were some of the opt-outs Denmark obtained upon joining the EU in 1973. Danish voters rejected the Maastricht Treaty in 1992 and continue to opt-out of the EU's justice and home affairs policies and the adoption of the euro.