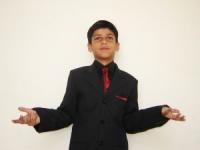 British businesses are in trouble, as they may have been inadvertently driving away potential customers with their insensitive and Neolithic approach to confectionery, according to a BBC report.
Four in five British businesses believe that the biscuits (cookies, for our American readers) on offer can have a significant effect on the outcome of a meeting.
The Holiday Inn hotel chain conducted the research, which suggests that Hob Nobs, bourbons and chocolate digestives are deemed to be the most business biscuits.
Meanwhile, crumbly biscuits, like the simple digestive, are an absolute deal breaker.
Once the biscuits are in place and ready to go, savvy businesspeople should know that the most acceptable number of biscuits to take from a communal plate is two. It should also be known that dunking is probably best avoided – but the jury is still out on that to some extent.
In a separate survey last year, the custard cream was voted the nation's biscuit of choice; but it clearly fails to satisfy the needs of the UK's biggest, meanest, busiest and most serious companies. This article will no doubt find its way into boardroom rulebooks up and down the land; and with good cause.