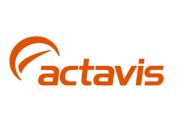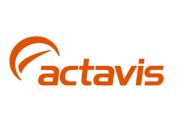 Actavis, a generic pharmaceuticals company, has been given the go ahead to distribute the oncology drug, Irinotecan Hydrochloride Injection, in the US.
The decision by the US Food & Drug Administration (FDA) to approve the drug means Irinotecan Hydrochloride Injection will be Actavis' first injectable product to come on the market.
Irinotecan Hydrochloride Injection, the generic equivalent to Pfizer's Camptosar, is used in the treatment of patients with cancer of the colon or rectum. Annual sales of the oncology drug in the US amounted to approximately US$556 million in 2007 according to IMS Health data.
Doug Boothe, Executive Vice President of US Commercial & Administration, said, "Actavis has set its sights firmly on the hospital sector and currently has around 300 pending applications worldwide for injectable medicines."
"Furthermore, Actavis' ambitious pipeline comprises more than 60 new projects, developed both internally and through established relationships with other developers," he added.
Actavis, which is based in Iceland, is a leading international pharmaceutical company that works in the development, manufacture and sale of generic pharmaceuticals. The company markets over 50 hospital products worldwide with particular focus on oncology drugs.
Visit the Actavis website for more information on its range of oncology drugs and generic pharmaceuticals.