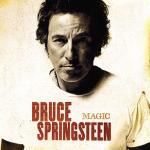 Rock and Roll legend Bruce Springsteen recently announced that he will be back on the charts this year with a new album and a new tour that will take him all the way to Scandinavia to perform.
The multi Grammy Award-winning rock icon recently released a new album in conjunction with the E Street Band. Springsteen will be touring with the band across America and through Europe.
Although the tour starts in February, Springsteen won't flying across the Atlantic until May. He will be making stops in Ireland, Germany, England, France, Italy and Holland before reaching Copenhagen on June 29th.
The rock star's tour dates were completely sold out last year and the reviews for his latest show suggest that 2008 will be an equally good year.
The Washington Post said that: "Springsteen and his long-time band were simply great, performing a well-considered set with heightened intensity and a very clear sense of purpose… Springsteen remains one of the most potent live performers in popular music — largely because he's among the most committed practitioners of the form, draining all of his creative energy every time he's onstage."
The 58-year old rocker released the album 'Magic' in October last year and has been riding a wave of praise ever since. Rolling Stone and USA Today were among the many critics who put the album on their year-end best lists and Entertainment Weekly placed it Number 1 album for 2007.
Springsteen has been making music for over 30 years and is also politically active in his home state of New Jersey.