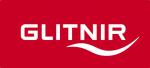 Nordic bank Glitnir is applying to open a representative office in India, in a move which would further open up the sub-continent to Glitnir's expertise in geothermal energy.
Glitnir has also formed a joint venture with LNJ Bhilwara Group to develop geothermal power plants in India and Nepal. The joint venture will be be a 60:40 partnership with Glitnir bank holding 40% of the shares.
The Nordic bank will also bring in strategic investors to raise capital during different phases of the development of the geothermal plants. The Glitnir team of geothermal specialists will visit various locations in India to identify the best possible location to develop a plant, accompanied by other independent consulting companies in Glitnir's network.
Glitnir CEO Larus Welding said, "We are very happy that this important joint venture has been formed with LNJ Bhilwara Group. This will encourage prospects for growth in India in the geothermal arena. India is a vast country and we believe there are a number of unexplored geothermal energy resources. These resources and the technology employed contribute to clean, rural based and cheap energy sources."
The Nordic bank focuses on geothermal energy as one of three global niche sectors. Its other areas of expertise lie in offshore supply vessels and the seafood industries.