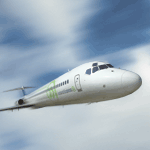 Low fares airline Iceland Express is currently offering discount flights to Reykjavik, Iceland from three major European cities.
Passengers who book between noon GMT today and noon on January 16th will be able to fly to Reykjavik for ?52 from London, DKK 533 from Copenhagen and €71 from Berlin.
The offer gives travellers a unique opportunity to experience Iceland in mid-winter. Iceland is becoming an increasingly popular winter destination, thanks to the abundance of snow, clean air, winter landscapes, frozen waterfalls and awe-inspiring Northern Lights.
The prices advertised are based on a one way ticket and include all taxes and fees. The travel period is between January 15th and March 15th and availability of seats and dates is limited.